How to Find a Wife? Stop Asking — Start Acting with Us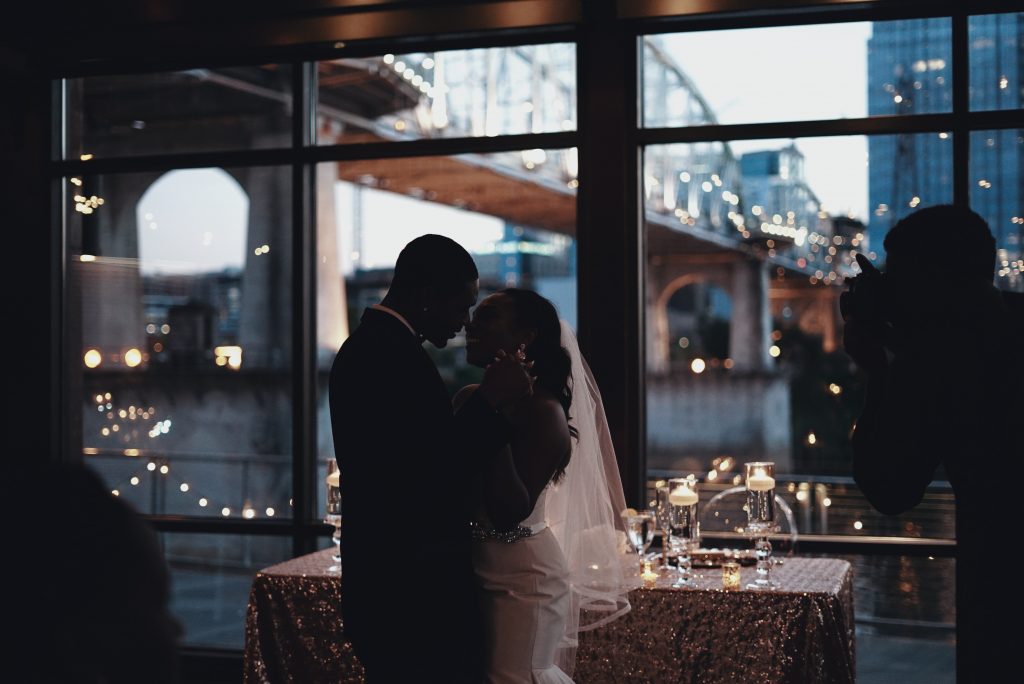 There is probably a strong reason why you cannot find love of your life. After reading this article, you will surely want to exit the "Single' club. Perhaps you do not have enough experience in dating and talking to women, you just have no idea where to start. Alternatively, maybe you are too obsessed with finding a girlfriend that you scare away all possible candidates. However, to find a wife you need to start with yourself and solve all misunderstandings between "You" and "You".
Some Truths in Whose Eyes You Need to Look
The first reason for you not having a wife yet is that you are a couch potato, who constantly hangs out at home, spends little time with friends. You cannot hope for finding a good wife putting no effort, do you? Maybe you are locked in a never-ending circle "home-work-home" and concentrate on your career too much. Whatever the reason is, you do not allocate enough time to find a girlfriend.
Handsome, successful and skillful men attract beautiful women. We are constantly said that our second part must love us just like we are, even with disabilities, ailments, both inner and outer disadvantages. There is a drop of truth in that, but we should be realistic and not hope for the miracle to come and save our miserable, lonely soles. Let's agree that it is much more pleasing and interesting to talk to a confident person, rather than locked-up in his or her feelings and emotions. Confidence is incredibly important for men as it gives them sex appeal. 
You are fearful of taking the first step. When a woman tries to flirt with you but notices that you are hesitant or nervous, she will look for another target. By being reluctant to start first, you subconsciously convey a message that you are not into her. Women will not march on to the beat you drum trying to help you sort yourself out. Therefore, be active from the very start and show your initiative.
Another reason is you being perverted and impolite towards women. No woman will appreciate being treated like an object. Think about your behavior, which might alienate women. Here are some basic rules: no condescending, suspicions macho sayings; no memorized, awkward pick-up lines. Naturalness counts.
You do not have enough social connections. If you act as a lost loner, a woman might think, "If I date him he would be around me 24/7". Social connection is not just friends and family. It means being part of the social environment in general.
You are too egotistical and self-oriented. Every woman wants attention, it is their nature. Every woman needs time and space for herself. Women are also more attracted to men who are focused on the relationship in moderation. You should have a personal life outside of your relationship.
You have no real impression of love and women's behavior. It seems rather challenging to understand them at times, but they are not aliens, just the same human beings. Whatever you say — she will understand it. Nevertheless, being cautious is also important as getting a slap in the face is not a sign of a successful start of relationships.
Top 3 Sites comparisons by ethnicity
It All Starts With You
Ask yourself: "Would I like to date a man I am at the moment?». Be self-critical. To carry out the 'girlfriend' project, you have to make sure you are satisfied enough with your life so that you do not have another excessive burden on your shoulders. 
Chase your passion. Whatever your talent or interests are, hang in there and develop them. Set goals. Do not focus on relationships uniquely, falling out of life. Do not be just a shapeless spot. Let everyone know who you are, what you like — have a personality, in short. As if you enjoy something and you can share it, you seem 10x more attractive, as far as you know exactly what you want. 
Live life and gain experience. Imagine coming back from a trip and having to tell something. By sharing, there is a higher chance to find out that you have something in common. 
Look For Women 
Obviously, it is impossible to get an answer on how to find a wife while being trapped in four walls or hanging out in places where mostly men habituate. 
It is very likely that you meet a woman of your dreams in ordinary places, like a hospital, park, public transport, shopping center, club, bar. Thus, you have to constantly be on the lookout, be presentative. You never know: maybe your destiny has prepared a surprise for you and you are to meet your soulmate just around the corner of your block of flats.
Another option is social events and parties. Especially, weddings. This is a potential way to meet a true friend. At the wedding, the feelings of loneliness in single women are intensified. This plan may sound a bit egotistical, but it is true that women are easier to be conquered there.
To visit more weddings and have more chances to meet 'The one', expand your circle of friends. Getting to know more people at the gym, courses, clubs increases the number of acquaintances. What is more, there are places in the city that have become part of our day-to-day life. For example, you have your lunch specifically at one spot, buy bread and pastry at one bakery. Try going to another place. 
Through friends and family. Are there family members that are constantly trying to persuade you to meet that sweet girl, who, in their opinion, is a perfect match for you? It is more effective to give it a try instead of rejecting and being constantly curious about what that girl is like.
Online. Dating websites are a perfect platform for shy men. In addition, message exchange gives the possibility to concentrate on knowing each other more deeply and understanding whether you have something in common or not. However, there are rules that one must follow so that his journey on a dating website was successful and that many men neglect.
Do not lie: never provide fake photos, fake age, fake personal interests, and other information. Do not pretend to please her: stay natural and honest. Be yourself, the woman should accept you just the way you are.
Be careful: even the smallest details matter. Pay attention to everything she writes and make little discoveries. For instance, if she mentions her favorite film, then watch it and provide your feedback on it the next day. 
Compliment her: fist compliments, like  «I like chatting with you» or «It is rather impressive, what a feeling for details you have» help overcome the distance between you two. The better you get to know her, the more personal your compliments will become.
By the way, the best websites for online dating are Charmdate, Dream Singles, Find hot single. And these are direct answers on how to find a wife. 
Practical Part of the Guide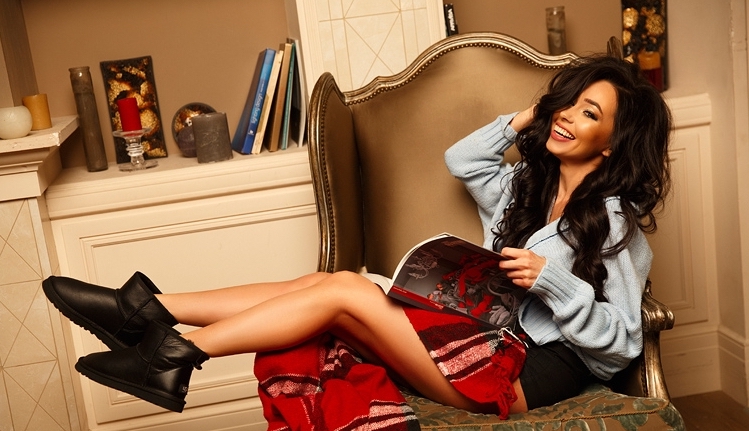 You have to focus on your goal — to find a girlfriend. Sounds complicated? Your approach depends on the situation and environment. For example, if you have met a woman in a bar, invite her over for a drink. If it happens in the park while you are jogging, start a conversation about the weather or area. If you know her from the course, discuss what the course is like. 
Practice talking to women. Ask your female friends, relatives or colleagues to be your coaches. It is a great way to find out more about women, their thoughts and wishes. 
Learn to listen and respond only when she makes a pause. Be curious and show your interest in what she says.
Expand your horizons to have more topics for discussion. Be interested in current news, read books and articles. 
How to Conquer a Woman On the First Date?
The first impression is crucial. Once it has gone wrong, it is usually difficult to recover. That is why it is particularly important to make a positive impression at the first meeting. Here are some tips on how to make a good first impression.
Hang on to every trifle. The content of the conversation can tell a lot about your potential partner. To illustrate, if she reports personal events in her family, she shows trust. The better you understand what makes the woman tick, the better you can respond and give her what she wants.
Invite her. Classic first date rules are now changing: rather than letting him pay, 45 percent of women would rather share the bill. Nevertheless, it would be more gregarious to pull out your wallet and pay for everything. Invitation to a meal or a drink is an indicator or serious intentions and generosity. 
Be a gentleman. Good manners never go out of style. It is imperative that you treat her respectfully. However, if you are only courteous with your date but condescending and unkind to the staff and people around, it casts a bad light on you. 
Use humor. The best trick to seduce a woman is to make her laugh. If you laugh at the same things, you are on the same wavelength. Laugh and a positive attitude are what help overcome hardships. Who wants to marry a 'Grumpy cat'? When it comes to humor, most women would rather choose a guy who can defuse the situation than a handsome muscular macho. 
Show your appreciation. If you know she has a bad day, bring her flowers or her favorite food. Confess your love by doing something she would not expect. For example, you can surprise her with a self-cooked 3-corse meal.
Conclusion: You conquer a woman with your personality!
In order to cast a spell on the lady of your heart, you have to be authentic and honest. How quickly and intensely a woman falls in love does not depend on your appearance but on your personality. Have a positive attitude towards dating — because this not only makes you more relaxed but also makes you look more attractive to your counterpart. The type of charming cavalier is still in demand, so you can conquer her by treating her politely. Really listen to her during your conversations and make her laugh. You can express your interest through attention and flattering words. 
From Date To Girlfriend
As you spend more and more time together, you learn more about each other and this makes your relationship stronger. You get to know all sides of the woman you are dating and find out whether she has that certain something that you are looking for. You fall in love with spending time together. Love is the result of great conversations, wonderful moments and experiences.
Before you officially ask her to be your girlfriend, you should first be aware of your own feelings about her. Playing with a woman is not cool. If you just wrap her around your finger because it is nice to have someone around, but actually, you do not have any deep feelings for her, then she should not be your girlfriend. 
But if you want to be with her every minute of your life, when you think of her first, when you achieve something, it means that you are slowly falling in love with her. So if you want to take the next step and you know that she is ready for it, then dare and ask her.
Ask her if she wants to be your girlfriend.  Now it depends on her personality, whether you think you have to kneel in front of her or not. However, it's not like you want to marry her right away, so feel free to ask her a little more relaxed.
How to Understand That She Is Your Second Part?
A wife is not a girlfriend. It is not a temporary decision. You should be thinking in a lifetime perspective. This is a woman around whom your family would be built. If staying with her every day feels like hell, that might be the wrong person to consider a wife.
She must have her own character. That is what makes her unique. A plain 'spineless' woman is not the best bet for starting a strong family. She should have a sense of dignity. You will never see such women in relationships with partners who wipe their feet or use them as an object. Such ladies are deeply convinced that they deserve love and respect, they have high self-esteem and a clear understanding of a man they want to see nearby. These traits make women worthy and confident. 
She is ambitious and makes you grow as a person. That woman must have something for you to learn. Living with such a woman is never boring, she is able to support every conversation, fill a void and cheer up. She is well aware of her strengths and does not want to be a parasite and live at someone's expense. She is independent, has a hobby, friends, achievements, profession. It is a full-fledged personality with burning eyes that causes you to improve and move at the same pace.
She cares about her appearance. Obviously, the inner world is more important than outer beauty. When a woman, who is not endowed with great beauty by nature but tries to make a pleasant impression, she is confident, loves her body, looks after it and puts effort to look acceptably good in any situation. Neither age nor marital status, nor the number of children is justifications for being lazy and unattractive.
She is not afraid of having an opinion. It was once accepted that females must obey the stronger sex in everything, agree with any of his words, have the same thoughts. Time has changed. Today, men respect women who are not fearful of having their own picture of the world and uphold a different view. If a woman knows how to act reasonably, she would go against a crowd. The only 'But' is that she must also respect the views of others. She must accept the fact that others may have different opinions, values as a result of their life events — and there is nothing wrong with it.
She is grateful for attention and care. There is no woman more attractive than the one that appreciates her husband's attention. She notices everything — his gifts, deeds, and help. 'Give me', 'You must', 'I want', ' Do this' — when a girl does not demand anything from her partner, he has a willingness to do small deeds in her honor. At the same time, when she does not refuse from help('I can do it myself', 'I can handle it without you'), but one the contrary, accepts it and gives feedback, she shows what role he performs in her life. 
She can forgive and apologize. The ability to forgive, not to start a tragedy out of nothing — this is a very important trait as it keeps both spouses' nerves healthy and maintains a positive atmosphere in the house. Being able to see positivity in everything, taking life easy and not holding anger — these characteristics allow women to live in harmony with themselves and their husbands. It is rarely met in women but this trait can be artificially brought up in her.
Summary
To answer a question on how to find a wife, you need to start with yourself, go out of your comfort bubble, incorporate changes into your life. You need to know what you are searching for in a woman, understand their phycology, what is acceptable and what is not when being near her.